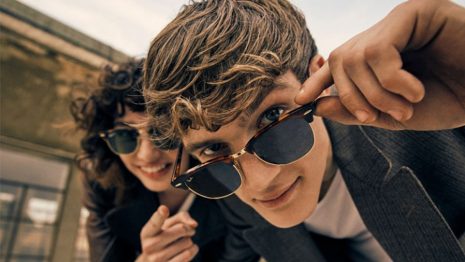 Luxottica has grown Q2 earnings specifically by 36 as compared to the second quarter of 2021.
Luxury Daily's live news for Aug. 1:

Luxottica H1 earnings up 37pc as margins soar
Italian eyewear conglomerate EssilorLuxottica, commonly known as Luxottica, has reported a significant revenue increase for the first half of 2022, up 37 percent as compared to the first half of last year.
---
Louis Vuitton brings collection of trunks to Beverly Hills
French fashion house Louis Vuitton is getting by with a little help from house friends with its traveling exhibit, 200 Trunks 200 Visionaries.
---
Vacheron Constantin offers immersive experience in Dubai reopening
Swiss watchmaker Vacheron Constantin is paying tribute to its far-reaching roots in the Middle East with the reopening of its boutique in The Dubai Mall.
---
Rosewood says hallo with new Vienna property
Hospitality group Rosewood Hotels and Resorts is branching out into the Austrian market for the first time with the new Rosewood Vienna.
---
Watch industry noticeably flourishing: Hodinkee
Watch platform Hodinkee is reflecting upon the Swiss watch industry, which continues to thrive.
---