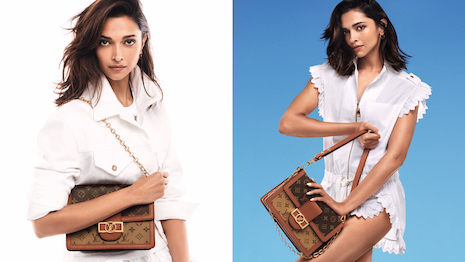 In the first half of 2022, the fashion and leather goods group recorded revenue of 18.1 billion euros, or $18.3 billion at current exchange. Image courtesy of Louis Vuitton.
Luxury Daily's live news for July 26:

LVMH records prosperous first half of 2022, every sector shines
French luxury conglomerate LVMH is happily ruminating on its successful first half of 2022, which saw a 28 percent increase in revenue compared to the same time period in 2021.
---
Zenith, Hodinkee drop newest limited edition
Swiss watch manufacturer Zenith and watch platform Hodinkee are working together to usher in a new iteration of a classic.
---
Bugatti honors past, propels into future with rebrand
French automaker Bugatti is giving its image a revamp with a new push.
---
IWC's sustainability report announces progress, MiraTex, iconic collaboration
Swiss watchmaker IWC Schaffhausen is showcasing the fourth edition of its sustainability report with help from Brazilian model Gisele Bündchen.
---
Ritz-Carlton offering New York affluents ultimate urban luxury
Marriott's Ritz-Carlton is expanding its presence in the city that never sleeps with a new property in the North of Madison Park neighborhood.
---